30 Years of Satisfied DIY Home Builders
If you're a DIY builder thinking about building your own home, you don't have to take our word that Faswall green building blocks are perfect for do it yourself homebuilders. Many of our customers have provided excellent feedback over the years.
Dick and Kathy Hartman used Faswall green building blocks to build their own home in rural New Mexico. The gorgeous stucco structure has stone details, a metal roof and wide window wells on the inside. (All the photos in the post come from Dick and Kathy.)
Here's what Kathy has to say about Faswall:
"We LOVE our home. We were able to do the floor plan and build the way we wanted. We worked together to build our outside walls. This saved us a bundle in labor and it was fun watching the walls go up.
"Now that we are living in our new home, the heating and cooling is very efficient! I've had my air on 74 degrees all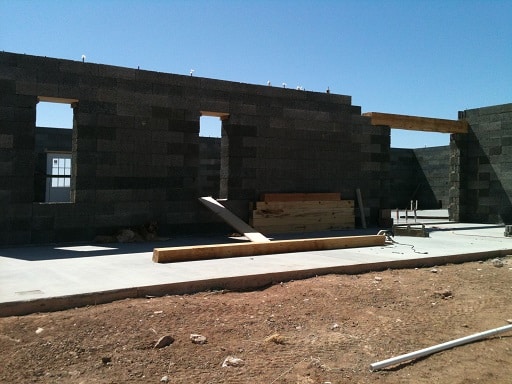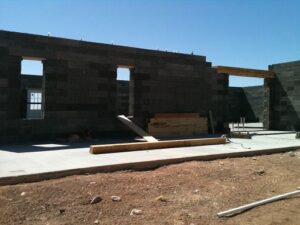 summer (and we have been in the low 100's). Our house has been very comfortable! Now that it is getting cooler I have not changed the air temperature, but we are heating very little with a pellet stove or our wood stove.
"The house is absolutely beautiful. Everyone who comes is in awe! Thanks for such a great product!"
See the features that make Faswall such a green building material here.
Rob Story of Washington also had a great DIY homebuilding experience with Faswall green building blocks. His 1,200 square foot house with a 1,000 square foot office also has a metal roof, stucco exterior and many features he and his wife love.
Rob built his own home when he lived in Hawaii, but he definitely didn't consider himself an expert builder. Still, he says, he found his experience with Faswall "excellent, exciting, fulfilling and rewarding.
Healthy Home a Priority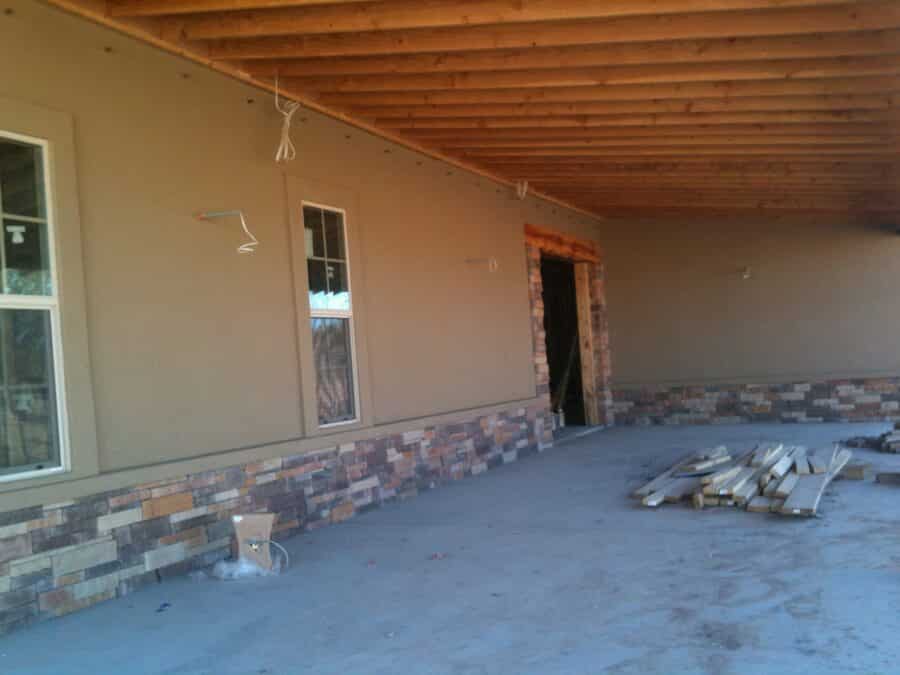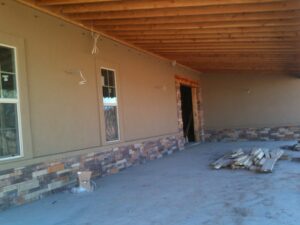 "As my wife and I considered what type of home to build, we also had to decide what to build with," he says. "Our number one requirement was warmth. We also had deep interests in low environmental impact, longevity of structural integrity, energy efficiency, ease of building and aesthetics. I had firm wants with the materials I was going to use: no drywall, no foam, no plastic vapor barrier, no crawl space and no glass insulation with formaldehyde."
A friend told him about Faswall and he was intrigued. "I called ShelterWorks and started asking questions," Rob says. "They took ample time with me and answered my questions. As it became clear to me that Faswall was the way I wanted to go, my wife and I scrapped our design and did our last re-design using Shelter Works suggestions. That helped lessen the materials we needed and saved some money. We placed our order and away we went.
"Everything went great. Our blocks came right on schedule, block counts were accurate, telephone support was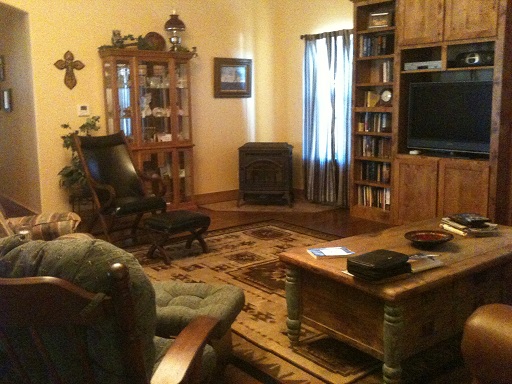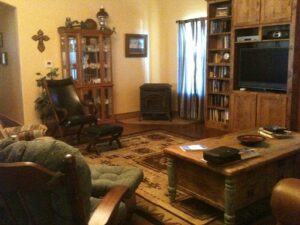 available and the material quality was very consistent. I was very surprised how fast the structures went up.  Once the slabs were poured, we began stacking blocks.  It took four of us two weeks to stack, brace, plumb and pour both structures.
"Heat retention in the winter has been great. We sit inside as the Northwest winds howl and feel cozy and safe in our strong and sturdy home. People come by and marvel at our place. I'm happy to tell them about it because I really feel that we made the right decision to build with Faswall. There is not another material that would serve us better in the long run."
Can we help you write your own DIY homebuilding success story? Even if you're just considering what it would be like to build your own home, please contact us today. We enjoy talking with DIY home builders about how they can feel the pride and get the cost savings of building their own home.