Why Architects and Engineers Love Faswall®
Sustainability, 30-Year Track Record, Staff Availability
Innovative, forward-thinking, green-conscious architects, designers, and engineers love Faswall® for the following reasons:
Adequate Details
Our extremely detailed technical manual and other resources makes the design and architecture process simple and straightforward.
Staff Availability
Our staff works directly and intimately with homeowners, architects, builders, and engineers, and sometimes even building department officials.
"We did a lot of research on various green building systems but settled on Faswall. Not only did it seem like the "greenest" technology, but the ease of building compared to other systems seemed like a good choice for an owner/builder. What we didn't expect, but were totally delighted with, was how knowledgable and helpful the people at Faswall were. We couldn't have done it without you!"
-Ted and Donna Havecheck
Get your free Faswall Idea Book, Technical information and Design Guide for Architects or Engineers
After you fill out this form you will have access to several FREE downloads that will get you started on how to build with Faswall®.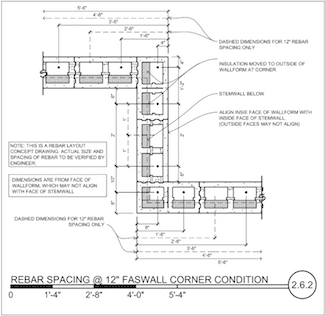 You'd be surprised at the various types of homes and commercial buildings that can be built with Faswall. Check out some of the recent projects..
Photo Gallery
I Want To Get Started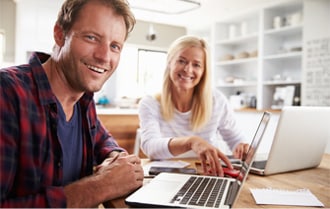 We provide installation guidance to the builder, design advice to the architect or designer, building science information to the building department officials (test data, etc.).
ShelterWorks has an engineer that can discuss engineering details with the engineer on record for the project.
Our architects know they can count on us to answer questions and help them solve problems at a moment's notice.
Engineering
Faswall structures are usually engineered. Typcially, ACI 318 is the basis for an engineered solution. Faswall® formed concrete structures may be utilized for 1-3-story buildings such as; residences, motels, schools and commercial buildings. In addition they serve well for such structures as firewalls and retaining walls. They can also be engineered for use in specific locations in high-rise buildings. More complete engineering data is available from ShelterWorks that includes physical testing of the wallforms, load tables, fire testing, termite testing, acoustical testing, etc
25-Year Track Record
Faswall® is not an experimental product. It was developed more than twenty-five years ago by Hans and Leni Walter of K-X Faswall International Corp. They also advanced the product with a patented mineralization process that allows virtually any wood or cellulose fiber to be bonded to cement.
In 2008, ShelterWorks Ltd. was assigned the proprietary Faswall® woodchip-concrete ICF technology and its trademarks in its entirety.
Green & Sustainable
Many homeowners are demanding more green options, and wise architects have been at the forefront of the "green" trend for years.
Faswall® block is made entirely of earthen materials: 85% mineralized wood chips from recycled wood and 15% slag cement — nothing else — making it one of the greenest materials on the market. The wood content of Faswall® block is 100% clean recycled softwood and hardwood from used pallets.
Read testimonials from our architects and see pictures of the construction process.