Use Faswall® for Shops & Outbuildings
Garages, Shops, Art Studios, Garden Sheds, Poolhouses, & More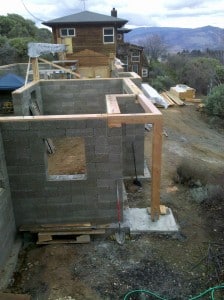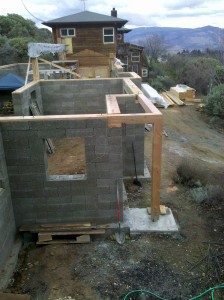 Faswall® is an excellent option for commercial buildings of all sizes, types, and heights.
It's simpler to build with than other building methods.
It's unrivaled thermal properties make it easier and cheaper to maintain comfortable temperatures in your commercial building.
Faswall's breathability and humidity control will require less air conditioning, dehumidifiers, and will keep your work or storage space less damaging to contents.
It is impact-resistant, insusceptible to rot or insects, and does not degrade, which reduces your long-term maintenance costs.
Faswall® is an ideal do-it-yourself building material for building your garage, shop, art studio, yoga/meditation space, poolhouse, garden shed, and more.
We're here to help you through the process. You canbuild your own outbuilding using our step-by-step instructions. If you can build with Legos® you can build with Faswall® Wall forms!
Faswall for Sturdy, DIY Comfortable Buildings
Easy to Stack:Faswall® wall forms have a tongue-and-groove fitting on each end, which makes stacking easy. No mortar is needed between the joints. In-fill the cells with cement when stacking is done.
Light-Weight:Blocks are a manageable 28 pounds each.
Easy to Finish:Stucco directly onto the block or apply clapboard, shingles, cement-fiber siding, or you name it!
In many states you do not need a building permit for structures under 200 square feet. We will guide you through the process of building with Faswall® so it is done correctly and safely.
You'd be surprised at the various types of homes and commercial buildings that can be built with Faswall. Check out some of the recent projects..
Photo Gallery
I Want To Get Started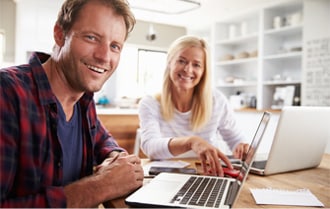 Easy to Build with Faswall Wall Forms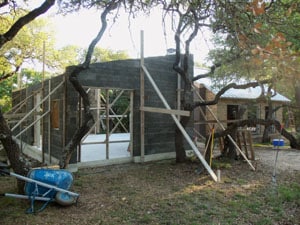 Typical process for outbuilding construction:
Go to planning and zoning and see what restrictions you have to deal with as far as how large you can go, where on the property it will sit. See what you are allowed to do first.
Make a drawing of your ENTIRE property with measurements from lot lines to existing buildings and proposed building design. Include the dimensions in-between the existing building and new building.
Submit the drawing to your code/zoning department to make certain that it meets requirements for a building permit.
You will need separate permitting for running electrical and plumbing.
Check for footing requirements if indeed you do need to obtain a building permit. Make sure the placement of all plumbing and electrical lines are where they need to be prior to pouring cement.
We absolutely love our new Passive Solar home. No other structure that we have lived in gives the same unique, solid, and ambient comfort such as Faswall. Our experience with the technical support from a Shelter works contractor was an important part of the project success.I personally worked with the crew on a portion of the home and had no problem understanding and implementing proper construction technique. Ultimately we choose Keim plasters and paints for a soft, strong, and fully vapor permeable system. As the electrician on the job I quickly adapted to the pre-planning requirements of using Faswall. Additionally our plumber and other tradesman were able to plan accordingly and easily adapt to a construction method which ultimately is so much better than stick building."
Scott Green, Birmingham, Alabama