Eco-Friendly Building Material
For home owners and architects looking for sustainable, high performance building.  Non Toxic materials and high insulating values, as well as the use of recycled materials makes Faswall  a preferred sustainable building product.  Learn more about using Faswall to design and build a Net-Zero home.

Jack and Carolyn Clark built a green, high performance home on Horse Tooth Reservoir in Colorado. It's an excellent example of how Faswall's thermal mass and solid construction keep a home warm in the winter and cool in the summer. Jack Clark shares how the home resists high winds and other extreme weather, and helps him keep his utility bills extremely low.
You'd be surprised at the various types of homes and commercial buildings that can be built with Faswall. Check out some of the recent projects..
Photo Gallery
I Want To Get Started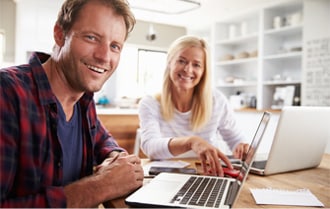 Using Faswall as a foundation and framework for Straw Construction  - The Last Straw  Journal of Straw Bale and Natural Building
Light Clay-Straw Mountain Home
The Construction Process
House construction commenced in 2010 and was completed in 2012.  The first phase of the project consisted of building the garage/office space as a staging area for the house construction the following year.  Instead of doing everything at once Hal and Allison took their time, as they did during the design process, making thoughtful decisions at every step.
Both the garage and house are dug into a hillside, meaning there are tall retaining walls on the Northern side of the structure.  Instead of using regular concrete foundation walls they chose Faswall blocks, which are a combination of wood chips and cement, incorporating rock wool insulation into each block.  The block cores are filled with concrete and reinforcing to create a substantial wall capable of withstanding normal soil and water pressures below grade.
The walls are made of light clay-straw, a mixture of clay slip and straw packed into forms between columns.  The walls are 12" (30 cm) thick compared to 18" (45 cm) for a typical straw bale wall.  The narrower clay-straw wall translated to a narrower foundation wall, saving in materials and cos
What is Thermal Mass?
Builder Mark Maricle explains the concept of thermal mass through a quick tour of a Bouder CO home under construction
"We did a lot of research on various green building systems but settled on Faswall. Not only did it seem like the "greenest" technology, but the ease of building compared to other systems seemed like a good choice for an owner/builder. What we didn't expect, but were totally delighted with, was how knowledgable and helpful the people at Faswall were. We couldn't have done it without you!"
-Ted and Donna Havecheck