Welcome
Thanks for Signing up for our infrequent, but interesting newsletter!
While you're here, check out our
Best Faswall® Photos in our photo galleries and get inspired!
This is the most visited page on our website!
Or Learn more about green building and projects on our Blog:
Whether you're starting a new home build, or looking to add sustainability to an existing structure, making sure your home is code-approved is essential for preventing hardships down the line. Using sustainable, high-performance building materials, eco-friendly home designs, and eco-efficient technology can offer a variety of homeowner benefits. These benefits can increase the value of […]
Read More

→
You'd be surprised at the various types of homes and commercial buildings that can be built with Faswall. Check out some of the recent projects..
Photo Gallery
I Want To Get Started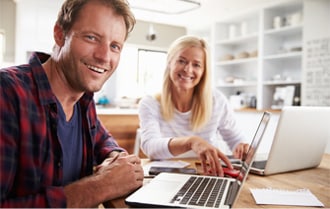 What is Faswall ICF Block System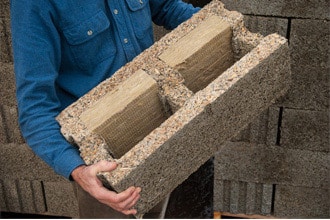 Faswall® is a building system similar to Insulated Concrete From (ICF) Blocks.  But unlike ICFs, Faswall is a non-toxic, healthy building system made with Recycled Materials with a 25-year track record for innovative builders.
Insulated Wood-Chip Cement Blocks with High R-Values
Our wall form system is exceptionally:
healthy
durable
thermally insulating
Six Reasons to Build with Faswall Wall Forms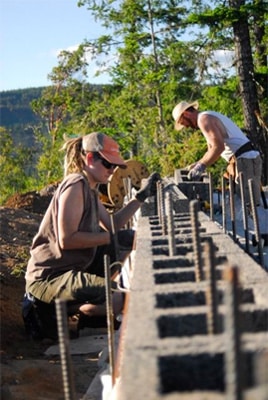 Simplicity
Faswall® is a dream come true for do-it-yourself builders. Faswall® blocks are dry stacked — no mortar needed!

Durability
The reinforced concrete walls created by Faswall® will last for centuries. Build your legacy home with Faswall®.

Safety & Security
Faswall® offers superior resistance to fire, deadly wind, and earthquakes so you can sleep safe and sound in your Faswall® home.

Sustainability
Made with recycled, organic building materials (no chemicals or toxins). Faswall® is the material of choice for green-conscious builders.

Affordability
The superior insulation properties of Faswall® mean significantly reduced heating and cooling costs. Maintenance costs are also reduced.

Health & Comfort
Faswall® inhibits mold growth, is non-toxic, and is sound-proof. Creates an exceptionally healthy & comfortable indoor environment.