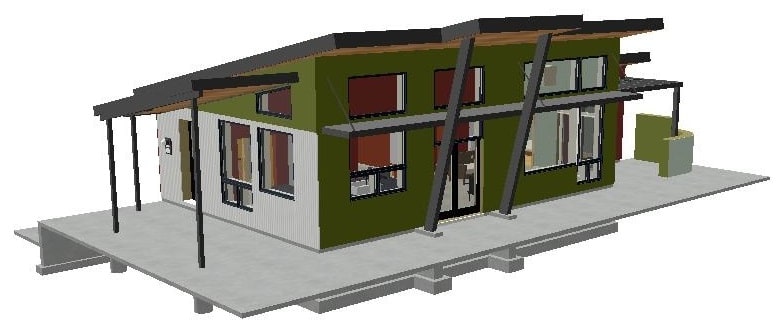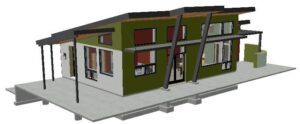 It's easy to understand why Faswall performs so well for builders interested in energy efficient, green homes. One look at our insulated concrete forms, which are made with a blend of all-natural materials, and you see where they get their high thermal mass, strength and breathability.
It's also easy to understand why Faswall is such an effective product for DIY home builders. After some training and hands-on experience, building with the cinderblock-like forms can feel as straightforward as stacking sets of blocks.
One thing that isn't so easy to understand is how to design a house with Faswall. Most people are used to thinking about home design in terms of features, square footage and desired rooms. They aren't used to thinking in two-foot by one-foot sections.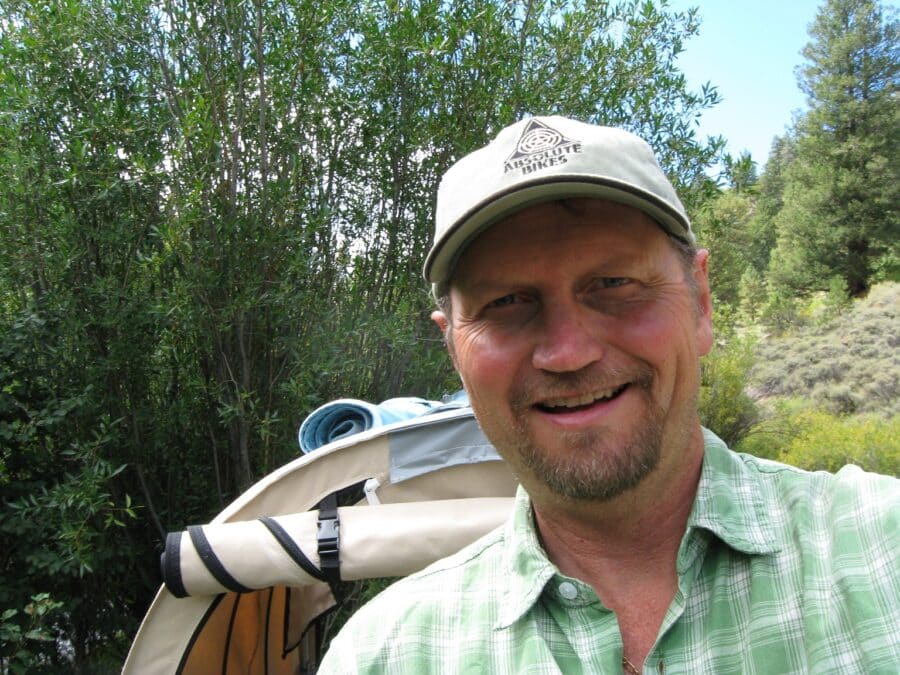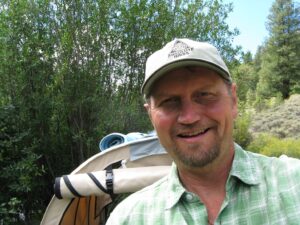 Craig Nielson, an architect, permaculturalist and owner of Green Edge Design in Colorado, has developed a real knack for thinking by the block. Craig has a long history of taking on creative projects. He worked in the affordable housing industry for many years, designing homes for seniors, veterans and working families, and was an early adopter of many green building principles, including passive solar design. His commitment to creating eco-friendly, energy efficient buildings is one of the things that first attracted him to Faswall.
"Faswall had a booth at the Tiny House Jamboree in Colorado Springs," he says. "I went because I was interested in tiny houses, but the coolest thing there was the Faswall display.
"I call it the holy grail of materials," he says by way of explanation. "I love the thermal performance. The blocks are very ingeniously designed, with the insulation panel on the outside of the thermal mass, where it should be for optimal performance Think of a down jacket, which is placed as an outer layer on insulation to keep you warm. You end up with an amazing thermal envelope. Faswall exceeds every energy code in the country in terms of its thermal performance. It's a no-brainer for meeting energy codes."
Craig recently began helping a design client and friend build a home with Faswall (pictured above and at right),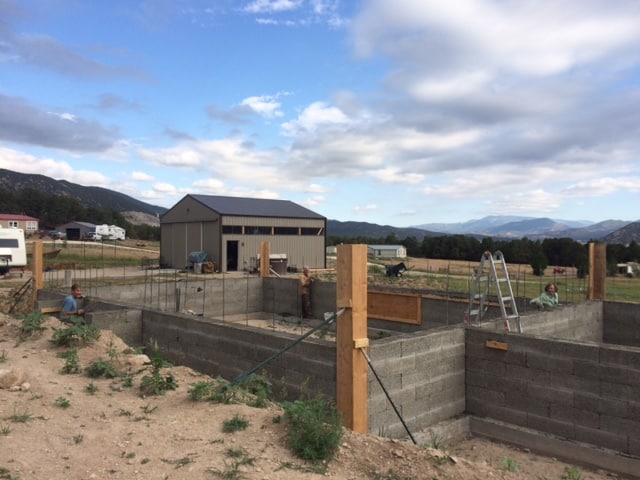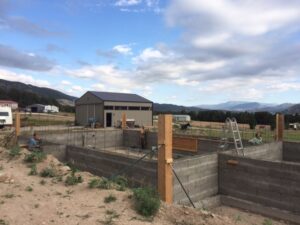 and that experience reinforced his initial impression that the blocks are easy to use and save builders time and money. "Generally I'd say a home is 40 percent materials and 60 percent labor costs," he reports. "If you can knock that labor portion down, that's where you can get some real savings."
Craig has also helped several homeowners design their dream Faswall homes. Based on his experience with the product, he has several tips for making that process easier.
1. Think in Faswall-sized increments
"Normally I'd do all my footprint dimensions on an even foot, but with Faswall you're designing the footprint on an odd measurement," Craig says. That's because each Faswall block wall run calculates to the odd number dimension, thereby saving the labor of having to do more block cuts.
Craig thinks of the blocks as same-sized puzzle pieces that must fit together to create a pleasing whole. Once you get the hang of working with that modular design, assembling the puzzle becomes much easier.
The trickiest pieces, no surprise, aren't the corners but those middle sections that must be configured to accommodate doors and windows. But there's a formula for success there. Windows need to fall where there are natural vertical interruptions in the blocks, which break on one- and two-foot increments, and horizontally, where breaks lie on 8-inch increments matching the height of the blocks. External doors must also be placed where there are natural stops in the blocks.
2. Consider passive solar design
Passive solar design allows a house to absorb the sun's thermal heat energy during the cold season and block the sun during hotter parts of the year. Overhangs that allow or block the sun when it's at different positions in the sky; windows of a specific size, glazing and position; and floors and walls with significant thermal mass are just a few aspects of passive solar design.
Given Faswall's unrivaled thermal mass and insulation, it only makes sense to include passive solar as part of the design process. Work with a designer who understands these principles and incorporates them in whatever ways possible. It will make your home sunny and comfortable. It will also save you money over the life of the house.
3. Consider the site
Craig has a very integrated approach to designing homes, which is one of the things that sets him apart from other designers.
"I'm very interested in what's happening with the site and the landscape and how the building fits into it," he says. "I want to know about how the homeowner really lives, for example; whether they will be gardening or entertaining. I want to know about solar access and how water and drainage works on the site, and which neighbors need screening. Every site is different, and I want to fully integrate my design into the site."
Any homeowner should follow a similar philosophy. Building a home that fits your lot will allow you to make better use of the outdoors spaces. Understanding and respecting the water and other elements that will coexist with your home can lead to lower maintenance costs over time. Good design will integrate any passive solar, energy efficiency, green or high-performance goals that are important to you.
4. Hire the right (and right type) of designer
This tip isn't specific to Faswall, but rather for anyone looking to participate in designing their own home. Most people think they need an architect to produce their construction drawings for them, but that's not always the case.
"Most people have a sketch on a napkin or a sketch out of a book," Craig says. "Then some people have a very detailed idea of what they want because they've been thinking about their dream house for 20 years. A designer is someone who takes your ideas and creates the best possible design for your vision. If a person knows exactly what they want, I usually send them to a draftsperson." Identifying the right type of designer upfront will save you time and money.
Whenever he considers taking on a design client, Craig doesn't accept the job until he's had a detailed conversation with them. "I like to sit down and see if it's a good match personality-wise and in values," he says.
Homeowners should plan to similarly interview any designer, draftsperson or other professional who will be a major part of their home building process. Crafting a house from scratch is time-consuming and stressful. Working with a person whose values and interests don't match yours – or who you simply don't like – will only make the process more difficult.
If concerns about designing a home with Faswall have prevented you from seriously considering the product, we hope these tips will help. If you want more details about the advantages of using Faswall for a DIY or contactor-built home, please contact us today. If you want more details about designing your dream home, contact Craig at Green Edge Design.