A personal blog about building in the California Bay Area with Faswall.
http://jonharv.blogspot.com/2011/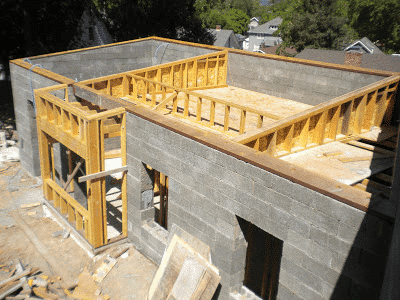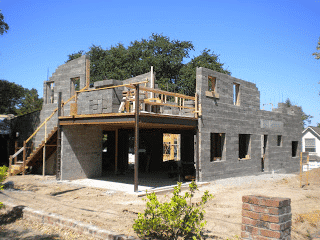 "I've been very pleased so far with the ease of assembly and cutting blocks to form a straight and true wall.  The workers, who are skilled in carpentry and to a lesser extend masonry, seem to work with the new construction method with ease.  Even the electrician, who is more accustomed to rolling in on the job after the wood framed walls are up and running wire and attaching junction boxes most anywhere, is positive about working in the somewhat more constrained environment.  With only a couple of minor exceptions which can be repaired such that we'll never know the difference, the electrical boxes have been installed very cleanly and tight in the Faswall blocks. Of course, we do not have the luxury of no/poor planning with regard to the locations of electrical outlets and switches that we would have had with wood framing.  We have to get it very close to right out of the gate which doesn't seem to be a very difficult.  If we find we want to add or move something after the concrete is poured, we have somewhat limited ability in routing new wires or we'll just have to live with it.  Afterall, keeping things simple is part of what we are trying to acheive in our lifestyle goals and fewer recepticals/switches means less material and waste."
Details
The joist hanger system shown here is a Simpson plate that inserts through the wall of the Faswall block and becomes imbedded in the concrete anchor.
Simpson ledger plates
The ledger is then sandwiched between the hanger hardware and the plate with thread cutting screws (see photo below). The bolts shown above the plates are to attach the subfloor diaphragm to the steel reinforced concrete walls. The bolts shown above on the CMU block wall to the left are for attaching the ledger on that wall. Although the Simpson plates are a solid solution, they are a bit more complicated and costly to install than L bolts.