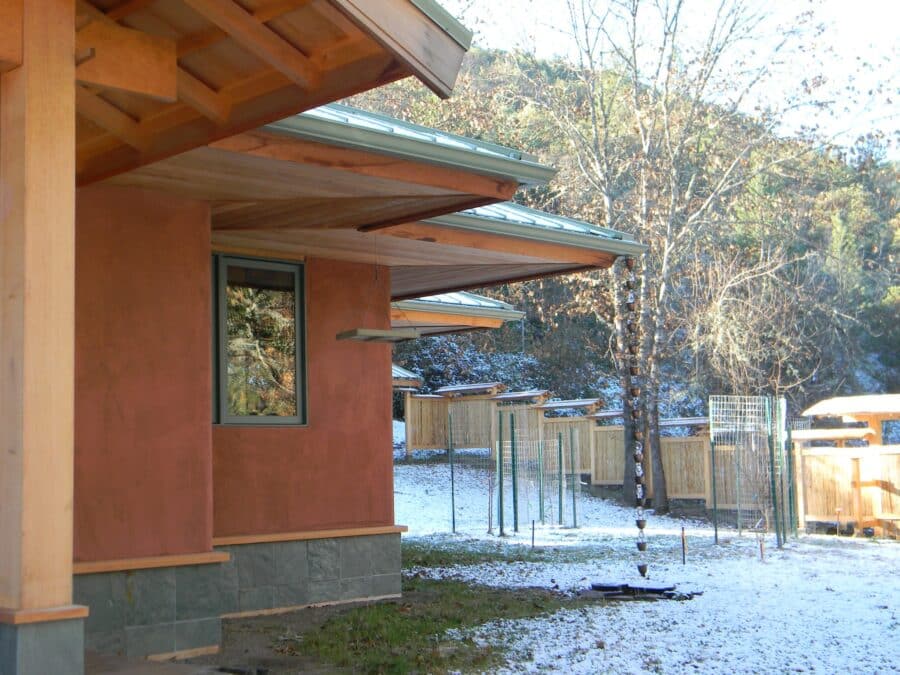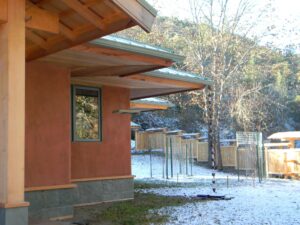 Several properties make Faswall green building blocks ideal for foundations.
Faswall green building blocks are perfect for homes, outbuildings, commercial centers and many other types of structures. But if you already have the perfect building material in mind, or have a beautiful home that simply needs a new foundation, we can help.
Several properties make Faswall green building blocks ideal for foundations. They are made with a blend of concrete and wood, which means they are strong, long-lasting and will not rot. Their mineralized wood construction means they resist mold, mildew and pests such as termites and carpenter ants. If you plan to finish a basement in the home, you can rest assured knowing that Faswall makes warm spaces with superior indoor air quality.
Green Building Foundation
EcoNest in Ashland, Oregon uses Faswall green building blocks in many of their homes' foundations. They are a perfect example of why the product creates a long-lasting, stable and sustainable base for your home.
EcoNest was founded by Robert Laporte and Paula Baker-Laporte FAIA in 1996. The company specializes in helping professional and DIY home builders create homes with straw-clay walls, timber framing, earthen walls and other natural materials. Their motto reads, "Why leave nature behind when you go through your front door?"
Paula started exploring natural, non-toxic building materials out of necessity. She developed extreme chemical sensitivity after working as an architect for many years. "I thought, 'If it's making me sick, it's probably not good for anyone,'" she says.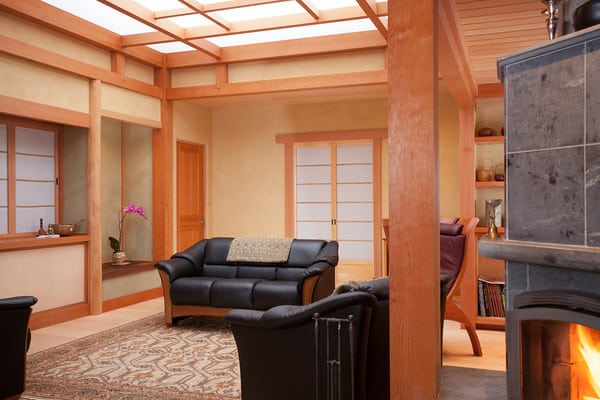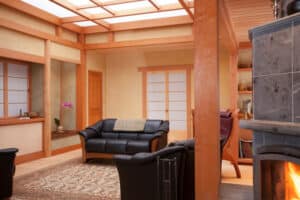 That led her to explore building biology, or the art and science of building natural, ecological, healthy homes. "It's about human health in the built environment," she says. "It's not just about using non-toxic materials, but looking at things that will really help people thrive."
According to the International Institute for Building-Biology and Ecology, this philosophy also encourages people to do things like use natural cleaning products, create nurturing places to sleep and incorporate health-supporting color schemes into their homes.
A carpenter by training, Robert found out early in his career that most building materials were made from "really nasty, toxic ingredients." He started researching natural building materials and discovered the clay-straw blend in the 1990s. It was an ideal complement to timber-frame construction he loved. He made building with those materials and teaching others to use them his life's work.
Sustainable Foundation for Natural Building
If Robert could, he would build with nothing but timber, clay and straw. But all of them would rot if placed directly in or on the ground. That's where Faswall green building blocks come in. For nearly all his buildings, Robert begins by pouring a concrete foundation. He then uses Faswall for the foundation's stem wall. Three to five rows of block are dry-stacked, depending on site conditions and grades. Once in place the hollow cores are filled with concrete and rebar as required. Just like that, the stem wall is finished.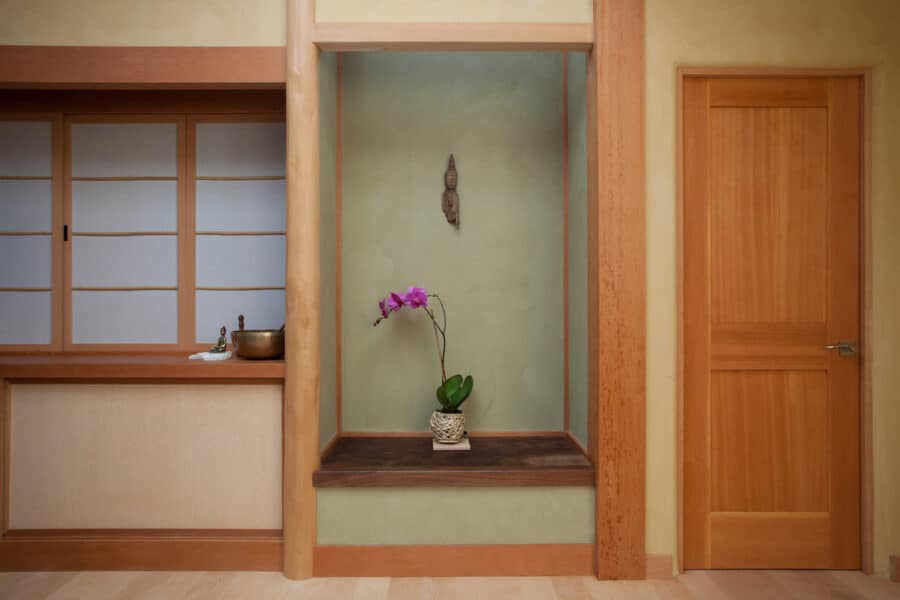 "Right away I really enjoyed working with Faswall," Robert says. Since he was trained as a carpenter, the blocks' high wood content made them seem familiar. The fact that they can be cut with normal wood saws and drilled with normal wood bits is a definite plus.
Faswall green building blocks fit right in with EcoNest's philosophy of using non-toxic ingredients that provide great indoor air quality. Faswall's wood-concrete mix is completely inert and will not off-gas into the home.
That's one of the many things Paula appreciates about Faswall. They're vapor-open, which means they do not allow moisture to build up in the home. They're made with 60 percent recycled wood, which makes them more eco-friendly.
"It's a sublimely simple system," she says. "I feel comfortable recommending it in different parts of the country where I don't know if there are skilled professionals in different fields" such as masonry work.
Paula and Robert's own 1,710-square-foot EcoNest is an example of all their recommended building techniques. The two-bedroom, two-bathroom structure has timber-framed walls, straw-clay insulation and a Faswall foundation. Walking through the front door, the first thing you notice is a picture window with an inviting window seat on the far wall of the living area. Next to it is a small kitchen with a deck and a path that leads to the garden.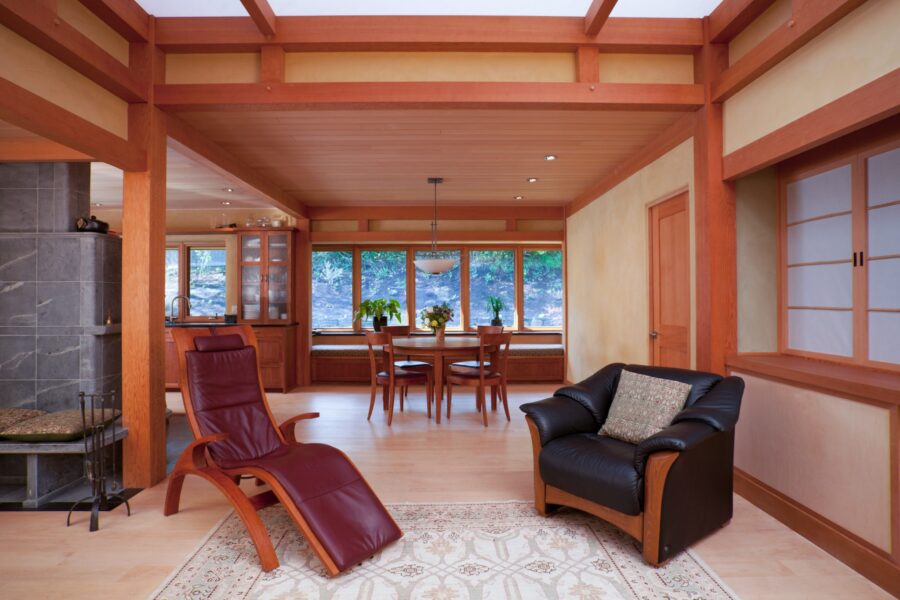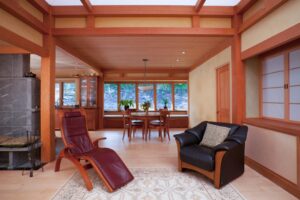 Paula's office is located near the front of the house. She's grateful to do her design, consulting and writing from home, especially since it's such a comforting environment. Her favorite features include a masonry heater and earthen walls. "They give the house a very peaceful, settling feeling," she says.
EcoNest homes, just like many other homes built with Faswall, follow the trend toward homes that are better for the planet, but better for people as well. "There's no price for health," Robert says. "You can talk about cost per square foot all day long, but what's the cost per square foot for your health?"
Would you like to discuss using Faswall for your foundation, basement, or even your whole home? Please contact us.