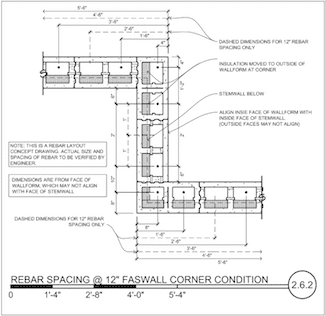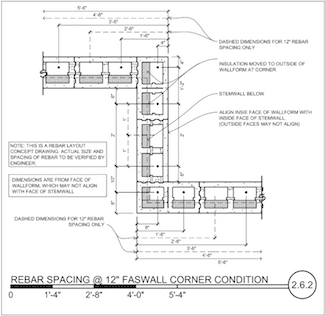 Innovative, forward-thinking, green-conscious architects, designers, and engineers love Faswall® for the following reasons:
Adequate Details
Our extremely detailed technical manual and other resources makes the design and architecture process simple and straightforward.
Staff Availability
Our staff works directly and intimately with homeowners, architects, builders, and engineers, and sometimes even building department officials.
We provide installation guidance to the builder, design advice to the architect or designer, building science information to the building department officials (test data, etc.).
Our architects know they can count on us to answer questions and help them solve problems at a moment's notice.
25-Year Track Record
Faswall® is not an experimental product. It was developed more than twenty-five years ago by Hans and Leni Walter of K-X Faswall International Corp. They also advanced the product with a patented mineralization process that allows virtually any wood or cellulose fiber to be bonded to cement.
In 2008, ShelterWorks Ltd. was assigned the proprietary Faswall® woodchip-concrete ICF technology and its trademarks in its entirety.
Green & Sustainable
Many homeowners are demanding more green options, and wise architects have been at the forefront of the "green" trend for years.
Faswall® block is made entirely of earthen materials: 85% mineralized wood chips from recycled wood and 15% slag cement — nothing else — making it one of the greenest materials on the market. The wood content of Faswall® block is 100% clean recycled softwood and hardwood from used pallets.
Read testimonials from our architects and see pictures of the construction process.