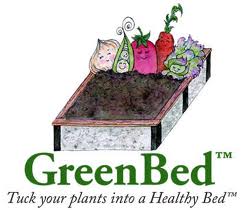 Using Faswall®, we've developed Durable GreenBed™ raised garden bed kits.
These durable, attractive, and non-toxic raised garden bed kits come in eleven different styles and in 1ft and 2ft heights.
All non-toxic materials: good for you and your plants.
Assembles quickly with a socket wrench and a screwdriver.
20-30 year expected life.
A beautiful addition to your garden.
Panels can be painted or left naturally grey to lighten with age.
Crafted in Oregon.
Simple & Quick Installation Process
1. Cedar trim kit is precut with doweled joinery and is finished with a natural plant-based penetrating oil.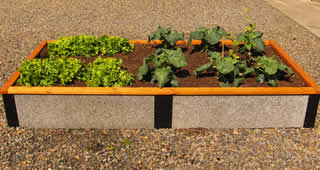 2. Bed is formed from Faswall® panels, a remarkable woodchip/cement composite that lasts for decades and is totally nontoxic.
3. All fasteners are included and all holes are predrilled for fast, accurate installation!
4. Six durable painted metal brackets.
Each kit includes:
Six Faswall® wood/cement panels with predrilled mtg. holes
Six black metal brackets with six stabilizing stakes
Beautiful precut natural oil finished cedar trim kit
All corrosion resistant fasteners and complete, illustrated instructions